Looking for the best band for a wedding reception or party in DC?
Retrospect will fill the dance floor all night and take your event to the next level.
Dance to the music of Retrospect on Saturday, March 30th
In less than one minute, you'll see Retrospect energizing the rooms at weddings, parties and galas. Retrospect performs all around the Washington DC area, including Maryland, Virginia and Pennsylvania. 
Drawing from more than five decades of the most popular dancing music, Retrospect fills the dance floor with people of all ages.  So take a look at our extensive song list to find your favorites, and let us customize our performance around those songs.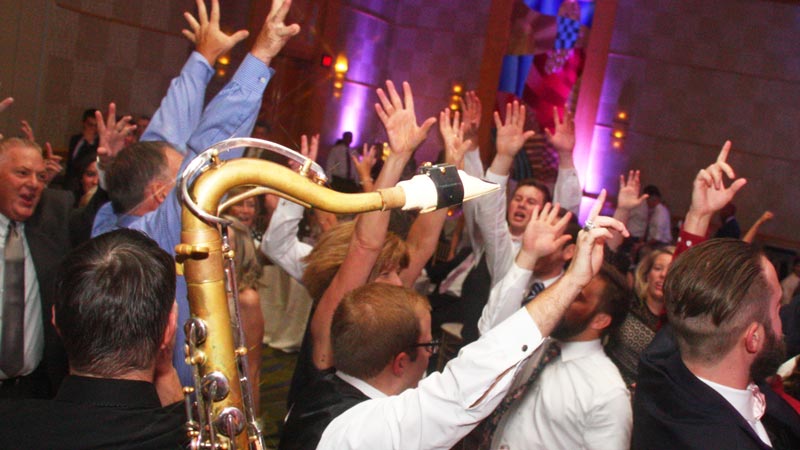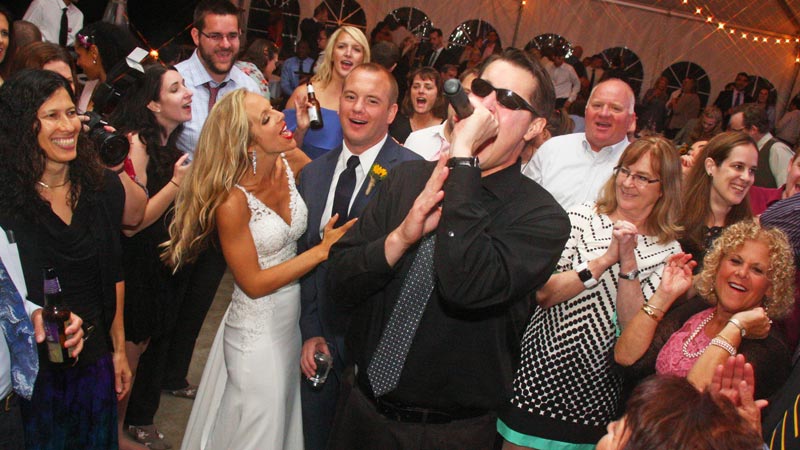 With years of experience, Retrospect has developed a solid reputation for consistent top-quality performances. This is reflected in our five-star ratings everywhere you look.  Pleasing our customers is our top priority, and it shows.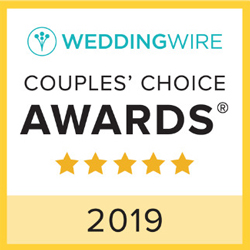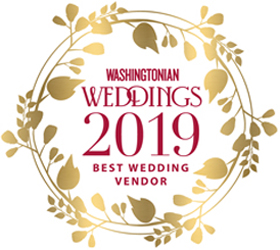 There is something supremely satisfying about making a room full of people deliriously happy. Our audiences feed off the energy of the band on stage. Then even more energy builds as band members join the celebration on the dance floor, creating memories that will last forever.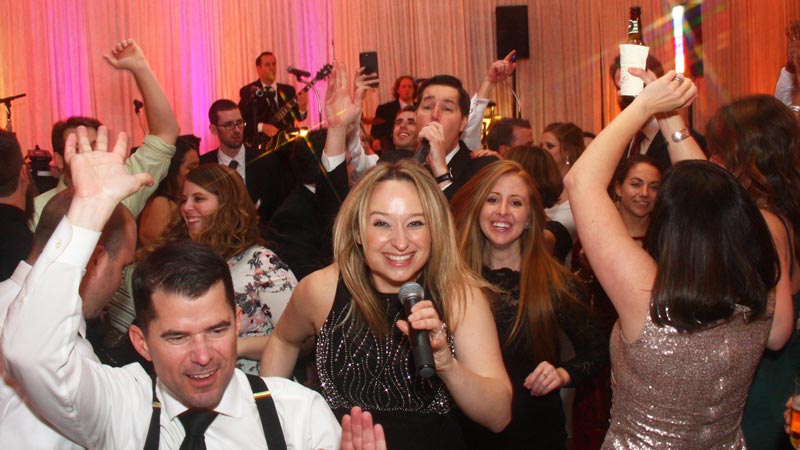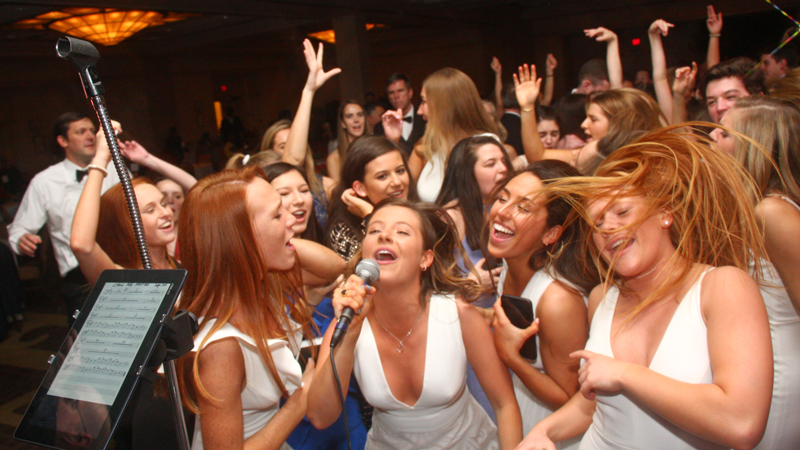 Experience the Difference for Yourself
Join the thousands of happy clients who have trusted Retrospect with their special events.  Maybe you need a band for a wedding reception, a party, a concert or a fund-raiser?  Live music by Retrospect can make all the difference in the success of your event.
Join Retrospect at the Hollywood Ballroom on Saturday, March 30th, with dancing music from 9:00pm until midnight. The Hollywood Ballroom is a hidden gem of a venue in Montgomery County, at 2126 Industrial Pkwy, Silver Spring, Maryland.
We will play our usual variety of dancing music – there will be something for everyone. Those who categorize their music by decades will appreciate dancing to music from the '70s, '80s, and '90s through today.
Those who categorize their music by dance styles can expect to dance to Swing, Ballroom, Freestyle and Latin. And fabulous deejay Gary Varano will fill the breaks with any dance styles the band might have missed.
Hollywood Ballroom has a 5200 sq ft floating maple dance floor, and they have a full bar with beer, wine and spirits. Plus they have abundant, free, well-lit, safe parking in their own lot. Check out their website here: www.HollywoodBallroomDC.com
Admission is $20 per person at the door. This includes a swing dance lesson at 8:00, and an impressive selection of free refreshments during the dance. And when we say impressive, we mean it. This is NOT the chips and pretzels you've come to expect at dances like this. You will be pleasantly surprised!
Doors open before 8:00, the free swing dance lesson starts promptly at 8:00, Retrospect plays at 9:00. There are no reservations, so the best tables are first-come-first-served.
See you at Hollywood Ballroom on Saturday, March 30th!